About Us
Red Truck Roofing Pty Ltd is a family owned and operated business, specialising in residential and commercial metal roofing and maintenance.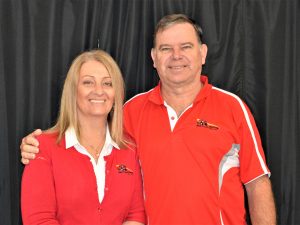 We are based in the beautiful Redlands and service Brisbane and the entire South East, South West & Northern Queensland areas as well as Northern NSW.
Red Truck Roofing offers exceptionally high quality workmanship, and we are fully licensed with the Queensland Building and Construction Commission (QBCC), NSW Fair Trading/Home Building Licensing Dept. and a member of the Master Builders Association of Qld (MBQ).
Red Truck Roofing Pty Ltd is fully insured and takes all WH&S responsibilities seriously. We ensure we provide & maintain a safe & healthy working environment for our workers & customers.
Our experienced tradesmen work exclusively for us, which means that we know and trust the team allocated to your job, ensuring it is completed in an efficient and professional manner.
We only use Australian-made materials. All products and materials are built for the Australian climate and conditions, unlike many inferior imported products on the market. All Bluescope steel products carry a 25 year+ warranty and Red Truck Roofing Pty Ltd warrants all its workmanship for 10 years. See our Warranty Section for further details.
Our Vision
(Our long term change as a result of our company)
It is our intent to develop prosperous relationships for all our employees, suppliers, clients and the community (industry) in which we operate by operating as an ethical, moral and socially responsible roofing company.
Our Mission
(Our purpose or reason)
Red Truck Roofing is committed to seeking growth and prosperity by achieving a competitive sustainable share in the domestic and commercial roofing industry. We as a company will strive to reach our goals by meeting the needs of our clients with continuous improvement in service, quality, productivity and client satisfaction.
Our Values
(Our standards, beliefs and how we wish to be perceived)
Red Truck Roofing is committed in guiding a team of enthusiastic, dynamic and dedicated people engaged in providing a high standard of work. Red Truck Roofing will continue to set high standards both personally and professionally.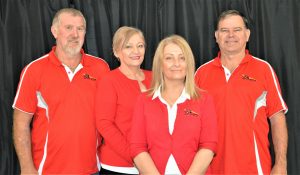 For all your metal roofing Brisbane, metal roofing Gold Coast and/or metal roofing replacement needs, phone (07) 3134 2233 today.