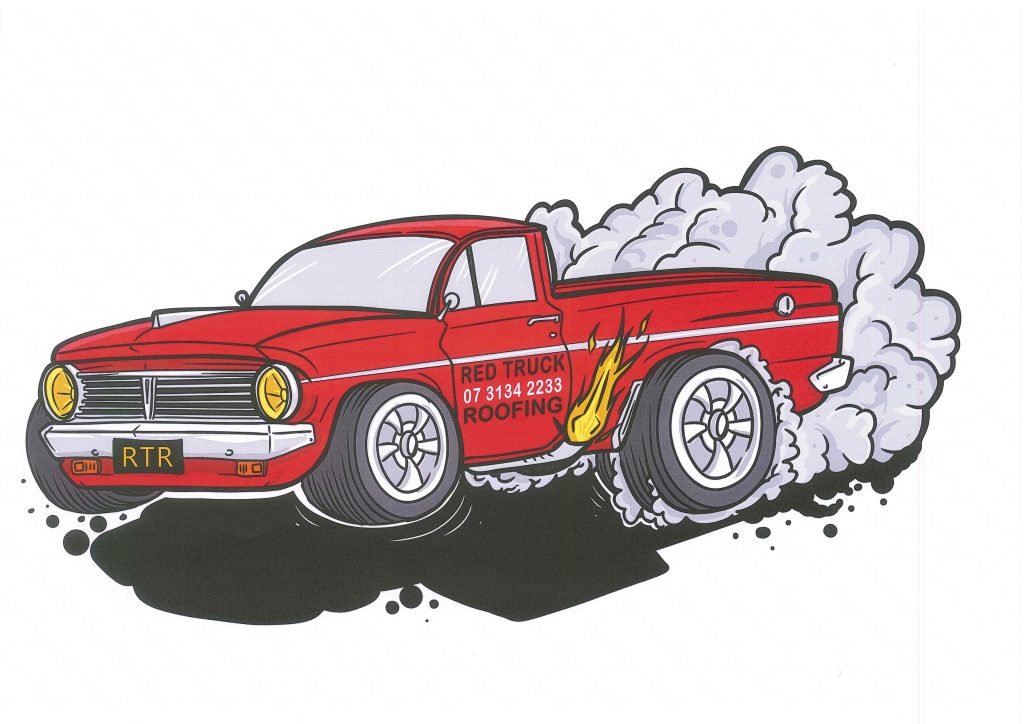 ---
---
Thank you!
Trent and his crew finished up yesterday and I can't speak highly enough of them.  At all times I was appraised of the status of the project and issues found during the works.  The gutters look amazing and once again I can't thank you all enough for your amazing work and genuineness.  It's such a pleasure to meet such great people.
Gail & Mark – Victoria Point April 2022
---
Pat (and the Red Truck Roofing Team).
Thank you for your attention to detail in replacing our hail damaged roof!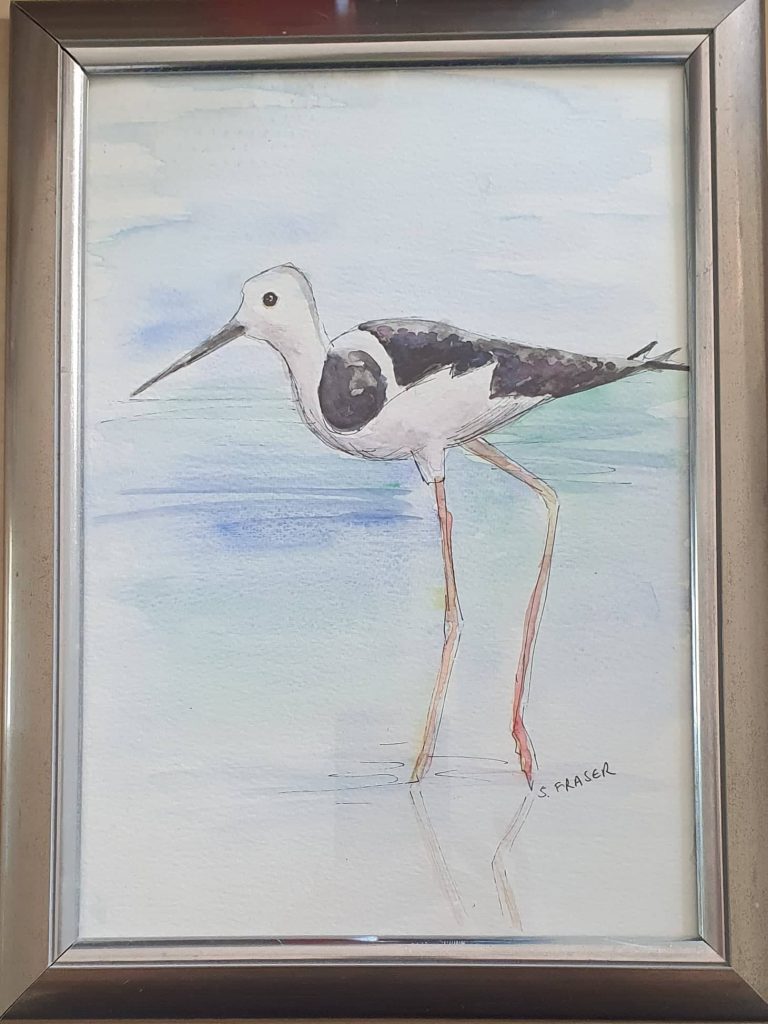 Sabrina and Patrick – Yeppoon December 2021
---
Wonderful Communication
We can't thank you all enough for the wonderful communication, care and work provided by each and every member of your team. Every member of the team at Red Truck Roofing have gone above and beyond to make this a positive experience and we couldn't be happier. Red Truck Roofing offer a great service, with top quality and professionalism. We will definitely be using you whenever needed and highly recommend your business. To those we met personally at our home and those over the phone and emails, thank you for everything. Dealing with your business directly has been the most positive experience on every level and has been the upside from the Rosewood storm of 2020. Thank you kindly
Tammy and Matt – Rosewood October 2021
---
So Happy with your crew!
We just want to let you know that the crew who worked on removing and replacing our roof were true gentlemen, a genuine man and couldn't ask for a better crew out on site!
Robyn – Greenbank – October 2021
---
Extremely Happy
I'm extremely happy with the work! Pat, Crew leader and the lads were extremely friendly, efficient and very impressive!
Mary C – Yeppoon – September 2021
---
We are so happy!
I just had to phone you to tell you, what a wonderful crew they were. They completed our roof very quickly and cleaned up after themselves each day. They were friendly and just a nice bunch of men. Very polite. Please pass this onto them for us.
Winifred – Parkridge – September 2021
---
Awesome team
I have to congratulate you and your team. The owner, Pat is a really nice and decent person. The crew were very nice to deal with and the office people were fantastic at keeping me up to date. I can't recommend Red Truck Roofing enough.
Gary – Rockhampton – August 2021
---
Good job done by all
As stated in my telephone conversation with Linda, I am really happy with the job Red Truck Roofing have done replacing my roof. The crew were great men and the office staff were very easy to speak with and kept me in the loop throughout the whole process. Thank you to you all.
Allen -Rockhampton – August 2021
---
Great Job by a Great Team
Red Truck Roofing were wonderful to deal with. The communication from the office staff was fabulous and the crew were lovely. Great job by Red Truck Roofing
Penelope – Springfield Lakes – July 2021
Beautiful Job!
Beautiful generous team who will always look after your needs.
Kym – February 2021
---
Thoughtful, Tidy and Professional
As I shared with you In our phone conversation I just want to put in writing how very pleased we were with the way the roofers and electricians carried out the work they did.
They were all a great bunch of guys, thoughtful, tidy and professional.
They cleaned up everything so thoroughly and with all the screws they had to take out we were amazed that we only found about 6. Incredible when you think about how many there were.
Sue – Boondoola – August 2020.
---
I am Very Happy
Client phoned the office and spoke with the Director, Pat Doolan. He wanted to let us know that the crew who worked on his roof were fantastic.
D John – Glasshouse Mountain – March 2020
---
Very Happy
I am so happy with the work the crew has done on my roof. They are just lovely men and so polite and professional. I will be recommending Red Truck Roofing as much as I can.
P Johns – Sippy Downs – March 2020
---
Impressed
I have been very impressed with Red Truck Roofing. From the communication with the office staff through to completion of repair works, their service has been of a very high standard.
---
Prompt and Courteous
Dave was prompt courteous and knows his stuff found the cause of the leak and fixed it straight away thank you
Rodger – Wellington Point – December 2019
---
Hi Linda,
We have had feedback from the owner at Carrington and they said, "The trades were excellent, they were very polite, they cleaned up their mess and did everything that was required from them. They were really good. They did the repairs with a smile on their face and they were lovely."
Can you please pass that on to your team that completed the work? We appreciate their efforts 😊
S Clark – ABC Group
Home
---
Working Closely
We've been working closely with Red Truck Roofing for 6 years now and I cant say enough about these guys. They are truly professional company and a pleasure to work beside.
D Butler – ABC Group – September 2019
---
Super job by Crew
I just wanted to let you know that the crew who worked on my roof did a super job! They were friendly and professional and the roof looks wonderful. Your office staff have been lovely to deal with and have kept me up to date on every step of the way. I will be recommending Red Truck Roofing to all my fiends.
Elizabeth T – Labrador – September 2019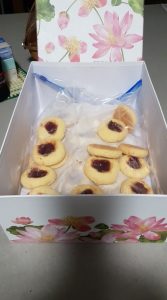 Home made Biscuits sent to our office from Elizabeth!
We are very blessed to have such lovely clients.
---
Wonderful Job
We would just like to say that, the work done to replace our roof was wonderful. The crew did a fantastic job and were all lovely young men. Red Truck Roofing has been very easy to deal with and we were kept, up to date with everything.
Betty G – Gympie – September 2019
---
Awesome Crew!
The crew who worked on my house yesterday 18th July, were awesome. I can't recommend them highly enough! They were great and professional and left no rubbish or screws laying around. I've done up a little jpeg from your business cards and put it on the screen in my newsagency.
Warwick H – NEWS XPRESS Gympie – July 2019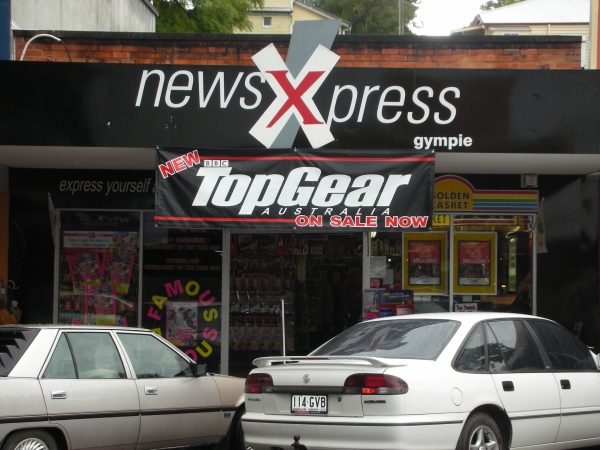 https://www.newsxpress.com.au/store/59-newsxpress-gympie
---
Thank you!
Thank you so much. We are very happy with your work thank you, and will be happy to recommend you to anyone looking for roofing work in the area.
With kindest regards
Ray and Leonie – Gympie – June 2019
---
We would like to sincerely thank the crew from Red Truck
Roofing for the work they recently completed at our address in Monkland 4570 on the 6th March 2019.
We have had only a positive experience from the initial consultation through to the completion of the works. Throughout the entire work day the crew were professional and well mannered. They spoke professionally and kept us well informed of their progress and expected time frames of tasks. We are also very grateful of the efficiency to complete the work across a single day and of the attention to detail when clearing and packing up at the conclusion of the job.
We would highly recommend this organisation and work team to others.
Gary and Debbie W – Monkland – March 2019
---
3 Amazing young men.
We've just had these three amazing young men replace our roof which was damaged in the October hailstorm. We cannot thank you enough for your amazing work. Thank you so very much Trent, Zac and Nick. Great job…..great guys. Your boss should be so proud of you.
Eileen F – Pie Creek – January 2019
---
Wonderful company to deal with
I would just like to pass onto your company how wonderful it was to deal with such a professional organisation. You have been prompt and courteous as was Dave when he came on Wednesday. After years of multiple people having a go at fixing various leaks he was able to locate and rectify it in on the spot. He explained what the problem had been and now I'm confident to have the ceiling damage repaired without the worry of future leaks.
Julie T – Cleveland – November 2018
---
From First Contact
From the first contact they are friendly and professional. They know their trade and do a fantastic
job every time. Nothing is to much trouble. Highly recommend.
Noleen M – Victoria Point – October 2018
Friendly and Professional
From the first contact they are friendly and professional. They know their trade and do a fantastic
job every time. Nothing is to much trouble. Highly recommend.
"We have never had tradesmen work on my property who were so nice & helpful. We are so impressed and will highly recommend this crew".
Rob & Jenny – Dugandan QLD – September 2018
---
Greatest bunch of Tradies!
The crew who worked on my house were just the greatest bunch a tradies I've ever had work on my home. They were friendly, super efficient and the job is fantastic. They cleaned up after themselves too. Dealing with the ladies in the office was always pleasant and I found them so friendly and willing to help. I highly recommend Red Truck Roofing.
Judy O – Gatton QLD – August 2018
Best Tradies I've ever had
Red Truck Roofing just did my gutters and down pipes. The crew were the best tradies I have ever had here. Firstly their work is excellent. They take care and consideration for your biggest asset, your house. Their clean up is impressive with big magnets swept across the yard.. The personality and attitude of the crew was so refreshing. The sales manager and crew could not be faulted along with their workmanship. Totally recommend this company.
Amanda G – August 2018
---
Professional and Helpful
We would like to inform you that we are both very, very please with the gutter work you have provided and installed. We found the staff to be very professional and helpful with all our inquiries.
The work was carried out in a prompt and timely manner and cleaned up after themselves. The cost was very good for what was carried out. I would also like to comment how friendly and warm the administration team is. Thank you Helen and Linda.
Sincerely Verne & Kathy –Victoria Point – August 2018
---
Great Company
Great company very professional. New roof and colorbond balustrade looks fantastic. Very positive comments by passer-by's. Thank you Red Truck Roofing you worked your magic and made a tired rundown house look like a princess!! Thanks again to the very friendly hard working staff.
Noreen E – Coochiemudlo Island – July 2018
---
Thank you to the whole team who have assisted in my damages. You have been a pleasure to deal with. I wish every company was so wonderful, friendly & efficient!
Judy – July 2018
---
I believe you and the contractor did exceptionally well to mitigate the risks in this location. From the initial proposal involving cranes and the removal of roof sheets to the idea of installing an access hatch, the safest outcome was achieved. It was also innovative of the contractor to use a solid barricading as falling object controls inside their scissor lift, which allowed minimal disruption to the operational area while reducing the likelihood of falling objects. Further to this, the consultation with WHS was appreciated.
Workplace Health & Safety Office (2017)
| | | |
| --- | --- | --- |
| Access Hatch Installation – Before | | Access Hatch Installation – After |
---
To whom this may concern,
I have recently had my roof replaced by 'Red truck Roofing'. I use to have a concrete tiled roof and changed to Colorbond.
I was very impressed with their work standard and their old fashioned values in respect to work ethics and their eye for detail when completing a quality work product. I have also discovered that this company/installers were extremely courteous and really listened to the customer.
I would fully recommend 'Red Truck Roofing' to anyone who is thinking of getting their roof replaced.
Very kind regards
Stephen O……. Boondall – 2016
| | | |
| --- | --- | --- |
| Boondall before | | Boondall After |
---
We have just had Red Truck Roofing change our tired old red tile roof to a new metal roof. Firstly it looks excellent. There are so many things to say about this company – great, friendly service from beginning to end, professional and helpful team where seriously nothing is too much trouble and the work is done quickly and they do a great job of cleaning up. We would highly recommend them.
Adele F……. Ormiston – 2015
| | | | | |
| --- | --- | --- | --- | --- |
| Ormiston before | | Ormiston in progress | | |
---
Thank you so much to all the team at Red Truck Roofing for helping to bring life back into such a historical building.
A HUGH thanks to all the Red Truck Roofing team for what was quite simple an extremely satisfying 'trade' experience.
As it turned out Red Truck Roofing didn't actually send 'tradies' to do our job, they had sent 'metal artists', the detail and quality of finish was nothing short of amazing.
They took this wonky 70 year old building and created something quite beautiful for us. Horizontal cladding is a bit tricky at the best of times let alone
on the frame that we had thrown at them, the end result, straight as a laser beam (well nearly), score 9.9 out of 10.
Could go on and on but enough, very, very pleased, JUST DO IT.
A short and sweet history of the building.
This Second World War camp building was relocated to its present site in the late 1940s and served as a farmhouse until its current owners elected to remove all asbestos material and reclad in Colorbond, creating a sustainable twenty-first century home in the process.
Cheers
Allan D…….. Daisy Hill – 2015
| | | | | |
| --- | --- | --- | --- | --- |
| Daisy Hill before | | Daisy Hill in progress | | Daisy Hill after |
---
I met with your assessor this morning to run through the checklist of the scope of repairs and to sign off on the completion report. I just wanted to thank you and your company for the work done, and the manner and professionalism in which the work was carried out.
I would like to make special note of the team at Red Truck Roofing, all the trades that were sent out were lovely, professional and great tradesman, from the first roofers on the job, Brook, Matt and Bodi and up to the last on the job, Michael and Linda installing the gutters. Dave and Pat were always kind and informative as to the progress of the work and the tradies would always let us know where we were standing and what they thought of the progress. They were always thoughtful of my wife's hair salon and worked to minimise effect on its operation
I know the time frame blow out a little, but I am not at all worried about it, the job became bigger with the gutters needing replacing and we had some weather issues along the way. The roof looks absolutely amazing and I'm extremely satisfied with the job and can't thank you and your company enough, I'm so very glad we ended up using you
Thanks again for everything
Sebastien Shael D…… Tarragindi – 2016
| | | |
| --- | --- | --- |
| Tarragindi before | | Tarragindi after |