Commercial Metal Roofing
The Red Truck Roofing team are your Commercial and Industrial roofing experts with an impressive reputation for service, professionalism and quality workmanship.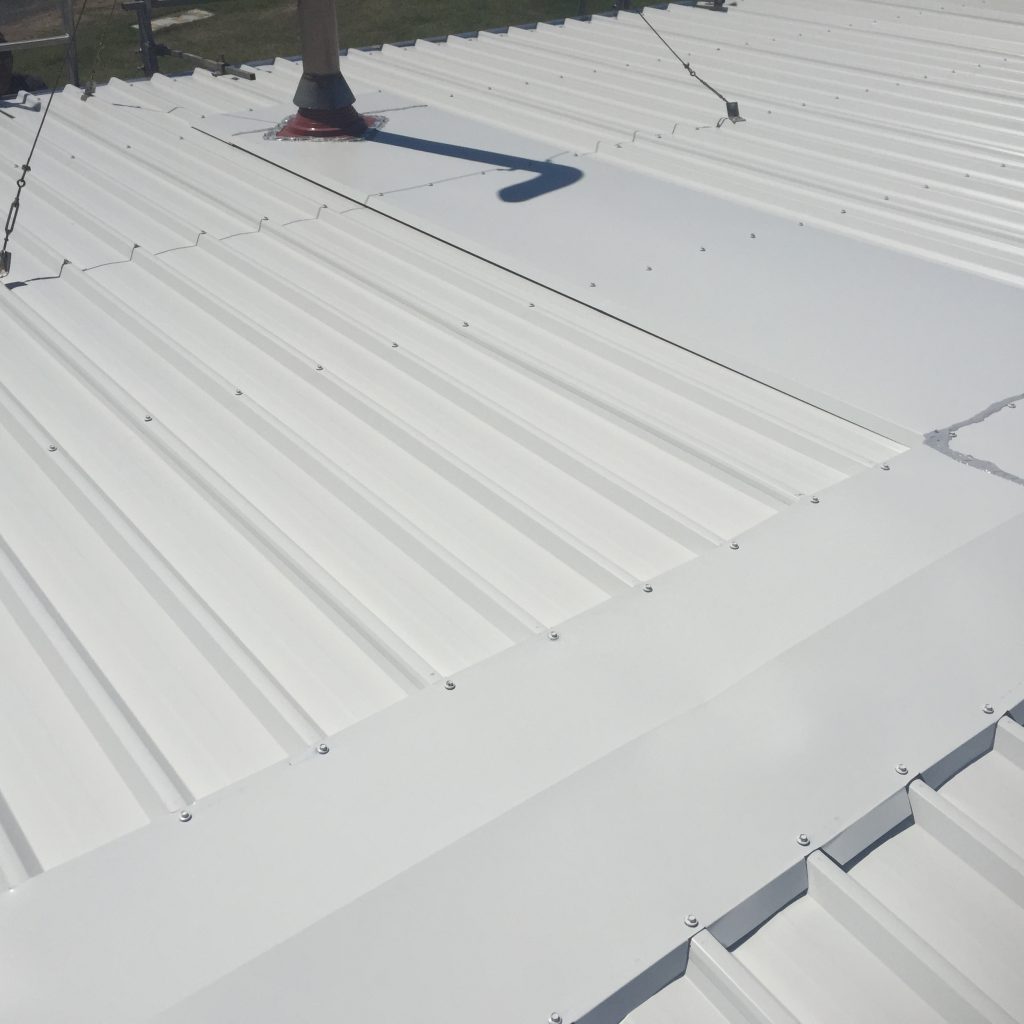 We understand that your business' productivity is of the utmost importance, so we work around your schedule in a time efficient manner – not the other way around.
Red Truck Roofing can provide roofing services to all types of commercial premises.
Airports, Warehouses, large retail complexes and industrial premises are completely covered by the Red Truck's team of qualified roofers.
Our Commercial Roofing Services Include:
Complete New Metal Roofs and Re-roofs
Roof Repairs and Roof Maintenance
Box Gutters, Downpipes & Rainheads
Whirlybirds, Skylights and Insulation
Corporate Maintenance Plans
Complete Roof Audits and Reports
The importance of commercial roof maintenance
The roof is the most vulnerable part of your commercial building and the first line of defence from natural hazards such as wind and rain.  Every day, your roof is exposed to weather and other elements that may contribute to decay and deterioration, increasing the risk of damage to the roof itself and the contents it protects.
A regular program of inspection, maintenance, and repair—activities that should be part of your operational planning, will prolong the useful life of your roof and make sure it does its job in protecting your business from weather damage.
Recognising the Signs of Roof Problems
If it's been a while since you've had your roof inspected, your first priority should be to identify and fix any major problems.
Signs of serious problems may be apparent even from inside the building. Water stains on a ceiling may signal a leak, which can be caused by a crack or hole in the roof. It's important to understand that even the smallest leak can be a sign of big trouble. While internal water damage may signal trouble above, it's also important to visually inspect the roof itself to look for problems that are likely to worsen over time.
Visual Clues to Roof Problems
Prolonged standing water or ponding on the roof can lead to premature ageing and deterioration of the metal roofing, which will lead to leaks. Leaks that go undetected can slowly rust metal roofs and ruin the insulation.
Flashings are the strips of metal installed around the perimeter of the roof edge where the roof cover meets the wall. It is also installed around objects (such as rooftop air-cons) that protrude from the roof in order to deflect water away from seams and joints.  Any gaps in the flashing greatly increases the potential for roof leaks.
Tears in the roof sheeting or worn or cracking seams can allow water to enter the roof cavity.
Skylights –  Skylights that are not well sealed and secured around the frame's edge can leak, which may cause the skylights to become dislodged and allow for wind driven rain and debris to enter the building, especially during a high wind event.
Preventative Commercial Roof Maintenance
The best way to avoid roof-related problems is through regular care and preventive maintenance. Proper maintenance also prolongs the life of a roof and in many instances will allow for "repair" instead of "replacement" when a problem is identified. The frequency of inspections for routine maintenance depends on several factors, including the age of the roof, recent weather events, rooftop foot traffic, and conditions identified during previous inspections. Scheduling inspections every 6-12 months is an effective way to ensure the building is free of leaks.
A properly maintained roof is necessary to protect your building and the business conducted within it. Remember that a little maintenance can result in a lot of savings, especially when compared to the cost of damage from a small, undetected leak or a catastrophic roof failure.
For all your commercial roofing Brisbane, commercial roofing Gold Coast and/or commercial roof repairs call (07)  3829 1697 today.