At Red Truck Roofing, we work really hard so, when we have time off, we like to play!
---
Happy Birthday Helen! 
Well its not quite the big one for Helen yet, but we decided to celebrate anyway. Family and friend celebrated Helens birthday at Elysium, Victoria Point Lake Side. Always a pleasure to celebrate or just go out for a bite to eat. The food is always fantastic and the staff never disappoint. 
Photos to come
---
Ormiston Show and Shine. 
Pat and Helen were unable to attend the Gold Coast Coolies this year, due to health reasons. The best next thing was the Ormiston show and shine which, not surprisingly, Pat won with the Red Truck Ute! 
---
Wildlife around the office. 
After moving from our old Queen Street Office to Thornlands, it has been a wonderful experience with the local wildlife popping in to visit from time to time. Here are just some of our visitors! 
---
Staff Catch up – Just because! 
Every now and then, we decide that the office staff will catch up over the weekend. We decided to give Plainlands Hotel a try for lunch. Its halfway between the office and Linda who lives in Highfields. There was a great atmosphere and the food was so delicious that I think we might do this again. 
---
Happy Birthday Kylie! 
We decided to go out and celebrate this year with our Senior Manager Dave and his Wife Kylie. We had a great time as usual and laughed all night! 
---
The Cage Youth Foundation Gala Fundraising Night
Red Truck Roofing are proud supporters of The Cage. The Cage do such wonderful work in the Redlands Area for youth. The Gala night is to raise much needed funds to support and continue their great work. A fabulous night was had by the office staff and Management. 
---
Christmas 2020
---
New Year 2020
New year was a little extra special for office staff this year. We decided to close the office for 3 weeks and everyone booked a cruise.
Helen and Pat cruised off out of Sydney Harbour for a 12 night cruise to Fiji and the South Pacific Islands as did Linda and husband Peter.
Dave and Kylie cruised off from Brisbane to visit New Zealand.
Everyone had such a wonderful time. We all ate too much but, we relaxed and recuperated and had the best time ever!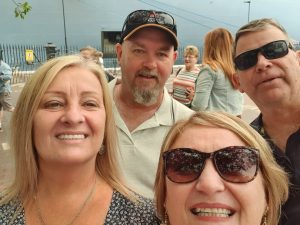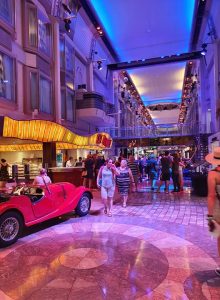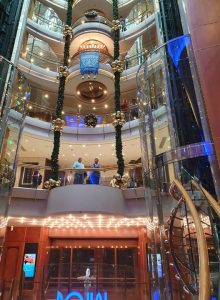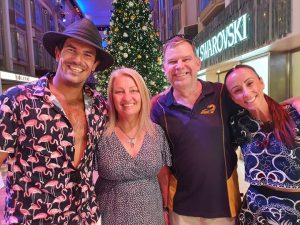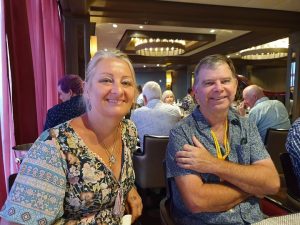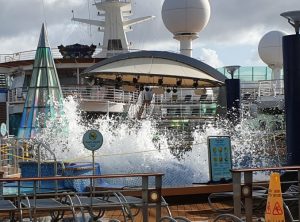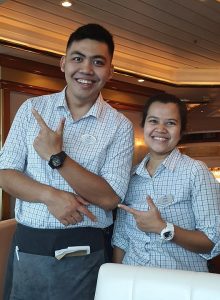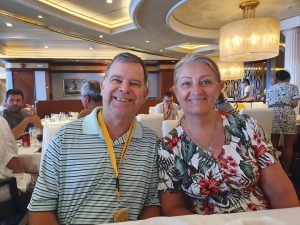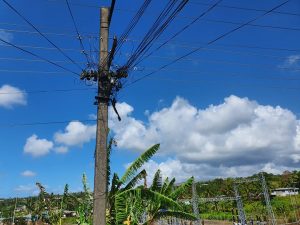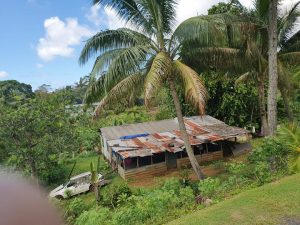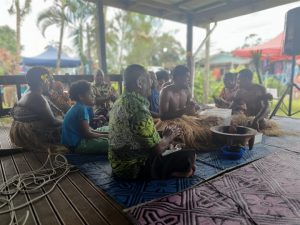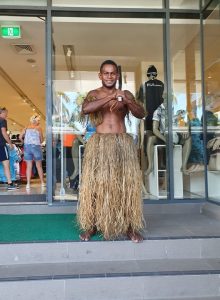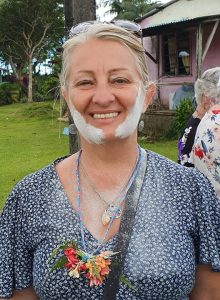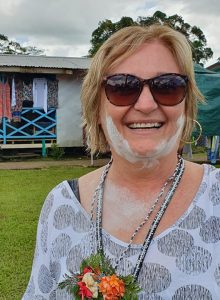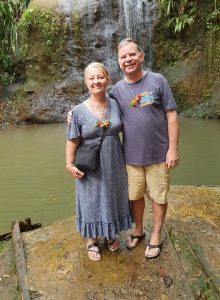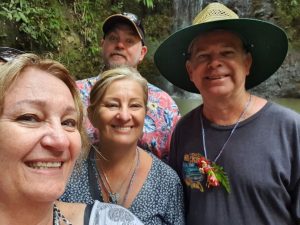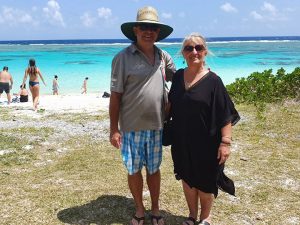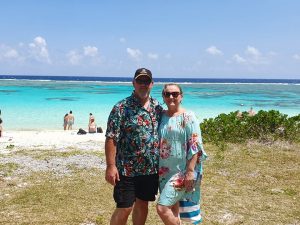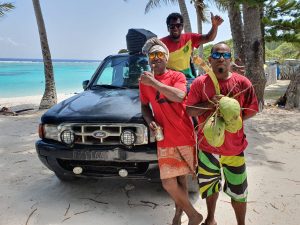 What a happy bunch! Asked if I could take a photo and they very happily said yes.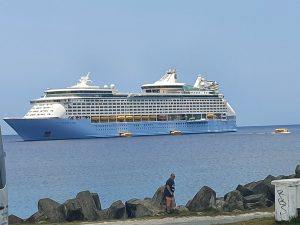 ---
Christmas 2019
We always like to recognise our staff and crews as much as possible. We all work really hard all year and like to "blow off a little steam" at the end of the year.
This year we decided on a family day for all the staff, crews and families with a day out, fully catered for. There was the usual Christmas hampers and gift vouchers given out, presents for all the kids and we hired a water slide and jumping castle. Loads of food and drink all day and for those who just wanted to sit around and relax, that's what they did.
It really was a great day, with everyone coming together to get to know each other better, watching the kiddies play and generally, eating and drinking and chatting.
It was a full day with office staff spending really good time with the crews families.
---
Night Ninjas New Van Launch
Night Ninja's Australia is a Not-For-Profit Organisation that focuses on helping people who are experiencing homelessness. They have crews of people who go out on the streets to provide essential items to those that need it most – food, blankets, clothing, toiletries and other essentials. They also offer referral assistance to organisations that can provide emergency housing and other forms of assistance.
Red Truck Roofing is so proud to be associated with Night Ninjas, and the wonderful, hard and emotional work they do each and every day!
Today we attended the launch of Night Ninjas Van launch. This vehicle is an essential part of the operations for this organisation as it gets them out and about and extends their reach in the community!
Night Light were there also with their food trailer. So impressed with the set up!
If your thinking of helping out, in any way at all, please contact Night Ninjas here: https://www.nightninjas.com.au/
Pat & Helen – August 2019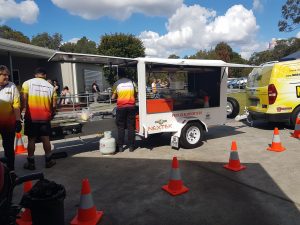 ---
2019 End of Financial Year Dinner
End of Financial Year is always a great time to let your hair down, especially if your on top of everything! This year we decided on Thai Siam in Cleveland. It was a cold night but once the heater was turned on, the night got underway and we had a ball!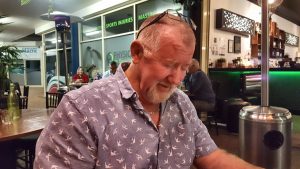 ---
Cooley's 2019
Pat and Helen had a great time away this year for Cooley's. It was a fabulous turn out this year with some great cars and motor bikes too. The rock'n'rollers were out dancing and there was some fantastic music across the whole event.
---
Red Truck Roofing 4 years in Business Anniversary!
We recently celebrated our 4 year anniversary at Georges Paragon Seafood Restaurant, Hope Island. What a fantastic night! Loads of laughs with our fabulous waiter even joining in. The food was "to die for".
---
Happy Birthday Celebrations
Happy Birthday Dave_2018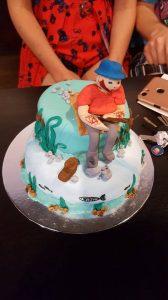 ---
Christmas Celebrations
Office staff and partners, decided to go to a local Tappas Bar for end of year Christmas Celebrations. Great company, great food and wine, all equalled a great night out!
                     
For all our subbies, we decided to do something a little different in 2018. Kingston Raceway was an awesome day out for end of year Christmas celebrations. Lots of laughing, a little bit of friendly competition and a nice burger lunch. So much fun!
Sirromet Winery EOFY night out 2018.
Coolies 2018.