Warranties – for peace of mind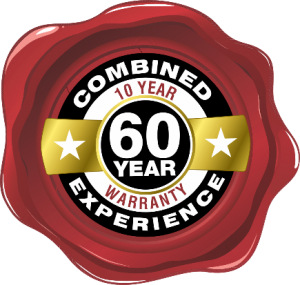 Your Roof is one of the largest surface areas of your home. As well as providing a huge influence on the final look and feel of your house, the roof also provides protection from the elements.
Red Truck Roofing prides itself on its high standard of workmanship and as such we offer all our clients a 100% Workmanship Warranty on all our metal roofing work. We value your custom for life and know that our customer satisfaction is what enables our company to continue to operate and grow.
Bluescope Steel Warranty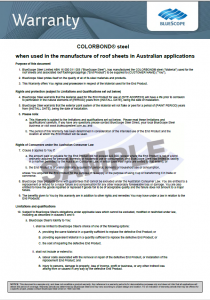 For COLORBOND ® steel and ZINCALUME® steel, BlueScope Steel offers a warranty against corrosion to perforation by weathering in the natural elements for a period of up to 30 years from the date of installation. BlueScope Steel also warrants that the paint system on COLORBOND® steel will not flake or peel due to natural weathering for a period of up to 20 years from the date of installation. Conditions apply.
For further information see www.bluescopesteel.com.au/warranties.