Colour Options
Choosing the right product for your project
COLORBOND® and ZINCALUME® steel
Selecting products that suit the environment is important to ensure they perform as expected, and provide the life expectancy required. This not only includes selection, but ensuring other products used in combination are compatible.
ZINCALUME® steel for Roofing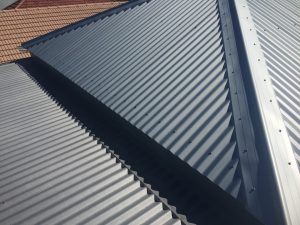 Roof sheeting made from ZINCALUME® steel is available in a range or profiles. The zinc/aluminium alloy coating on ZINCALUME® steel imparts corrosion resistance of up to four times the life of galvanised steel.
COLORBOND® steel for Roofing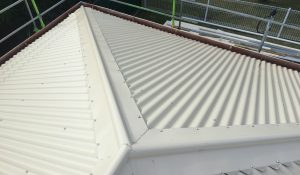 Colorbond Metal Roof sheeting is one of the most attractive, versatile, and durable products on the market to enhance your home. The COLORBOND® steel range has been developed to give great design versatility and to suit a wide range of environments. You can make sure you're getting the genuine article by looking out for the COLORBOND® steel branding on the product.
Corrugated metal is fast becoming one of Australia's preferred roofing and cladding solutions. With a sleek look that projects versatility from contemporary sophistication to heritage simplicity. With a wide range of style and colours that suite any roofing need, Colorbond is strong, durable, looks great and will stand the test of time.
Contemporary colours
Classic colours
Matt colours
IMPORTANT NOTE – The colours shown in the colour charts online are not a true reflection of the real-life products as the contrast settings on the computer may alter the colour shades slightly. We do not take responsibility for any colour selections made using the online colour charts provided. An actual colour sample can be provided upon request or you can go to:  https://colorbond.com/colour
For all your metal roofing Brisbane, metal roofing Gold Coast and/or metal roofing replacement needs, phone (07) 3829 1697 today.